About us
"Welcome to Buddhas Kitchen, we will excite and please you with our refreshing and authentic Southeast Asian cuisine, utilising only the freshest of seasonal produce. So sit back in the company of our welcoming staff and surroundings, relax and enjoy the unique dine-in experience. We also offer take-away and home delivery service.
Buddhas Kitchen is located at 107 Military Road in Semaphore South, for any bookings or order enquires, please ring us at (08) 8449 6400.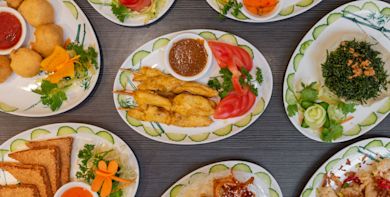 Reviews
Rita
"I've known about this restaurant for ages but first time have tried their food - WOW - thank you Menulog and kudos Buhda Kitchen will visit next time and again etc"
30/01/2020
christine
"Delicious Food :)"
18/01/2020